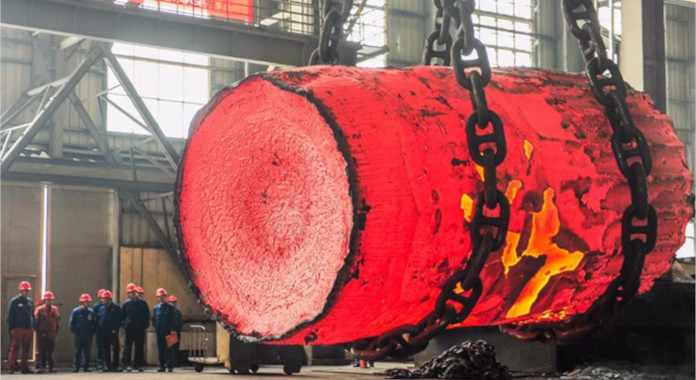 One of the World biggest ring rolling machine was successfully tested in Shandong province. The test took 2 days, with two trial products with an OD over 6m, and each of 35tons. The next months an OD 10m,12m and 16m ring were tested at the same facilities of JIANGSU HUI XUAN NEW ENERGY EQUIPMENT CO.
This ring rolling machine can work on pieces with an OD of 16m, H of 3m and 200 tons in weight. Together with the ring rolling machine many kinds of big scale disc, ring, cylinder forgings, can be processed with a radial rolling force of 2500tons, axial rolling force of 1250 ton, 1350 ton hydro-press.
Beside the ring rolling machine, a vertical heat treatment furnace of an 17.5m OD, quenching water flume with a dept of 5m and a 16m diameter vertical CNC lathe are in operation to process high alloy and nonferrous metals.